✈ WONPLUG travel adapter is designed for international travel or abroad business trip. The international power adapter is perfect for most high power travel appliances such as travel hair dryers, hair irons, and some other power appliance whose power is up to 2500W. Compact design and international voltage compatibility (AC 100-250V) make the power converter perfect for traveling around the world. The plug Adapter does not converter voltage. Max load: 10A.

✈ One adapter include 6 different plug type: This travel adapter include UK/US/AU/EU/Italy/Switerland six kinds of plug, when you take one adapter, you can go to more than 200 Countries, and do not worry this world travel adapter can not use in Italy and Switzerland countries.

✈ Certifited safety power adapter: This small universal travel adapter passed CE and ROHS certification, each part plug it is standard USA socket to UK/US/AU/EU/Italy/Switzerland, when you go to which country , then you just need to bring which part about the country.

✈ Product tips: Please make sure your device supports 100 to 250V and the power consumption within 2500W when you travel to other countries. And please use within the safe range. Voltage range is 100-250V. Please note this travel power adapter is not a power converter, it is an adapter only.

✈ Guarantee: We individually test all our plugs before shipping. And every order of our universal power adapter with one year warrantly. If you have meet any problem with our travel adapter, you can contact with wonplug freely!
Specifications︰
Model : UN80
Material : PC & Copper
Weight : 172g
Rated Current/Voltage : 10A 250V 2500W MAX
USB output : 5v 2.1A
Size : 46*46*120mm
Advantages︰
Small size , it can take it easily
It with UK/US/AU/EU/Switzerland /Italy six kinds of plug , which can be used more than 200 countries
Standard Met︰
CE , ROHS
Product Image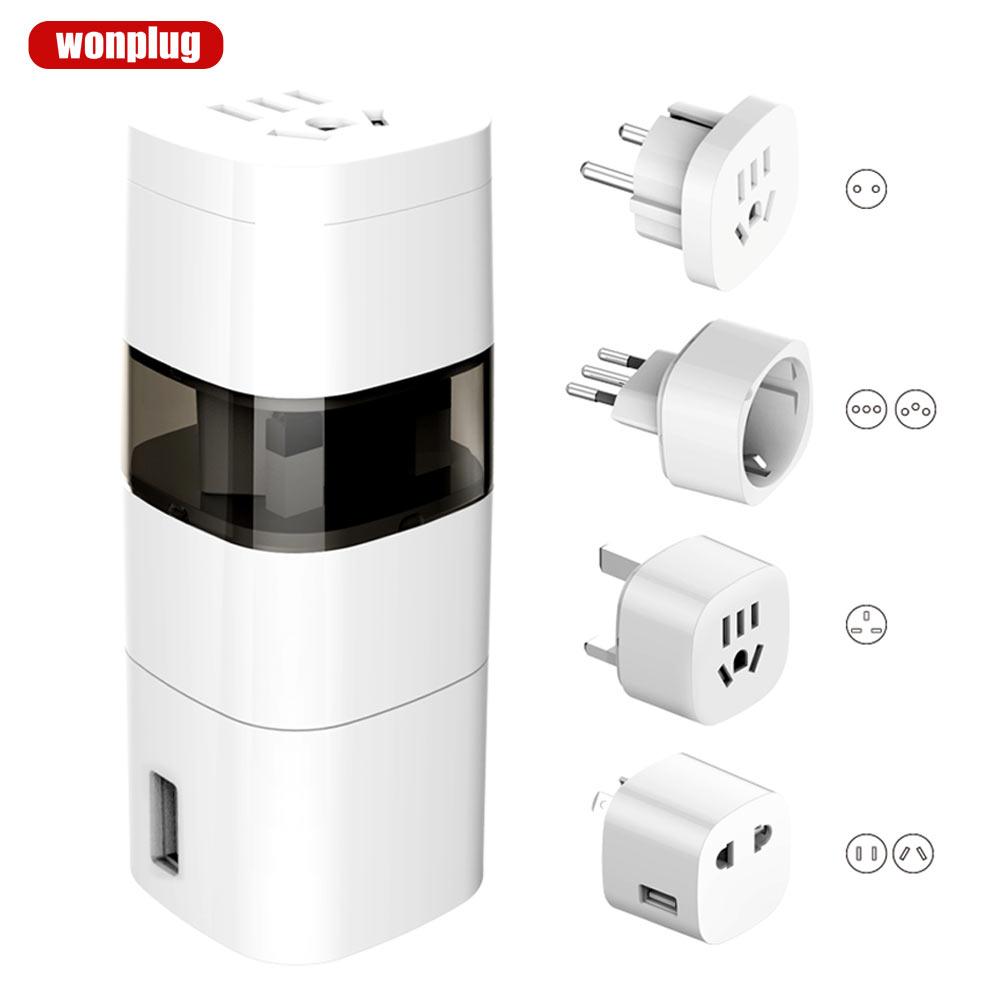 Travel adapter

travel plug adapter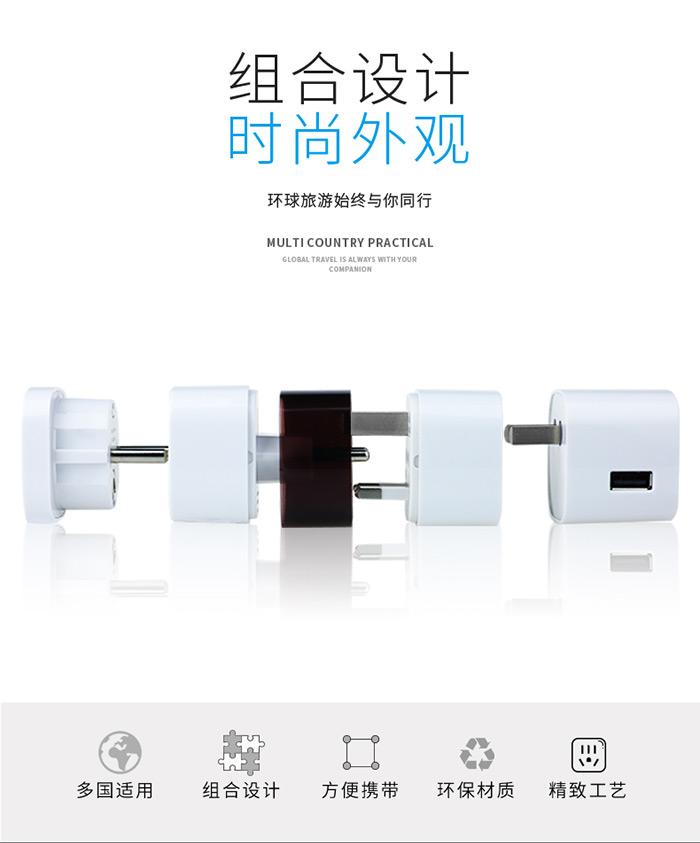 Wolrd Travel Adapter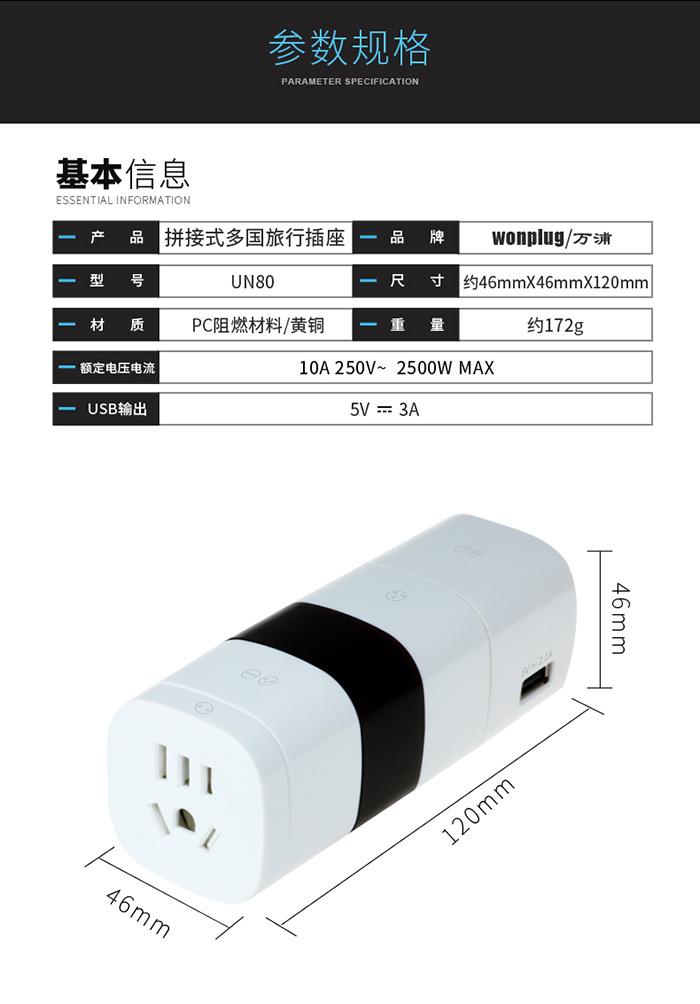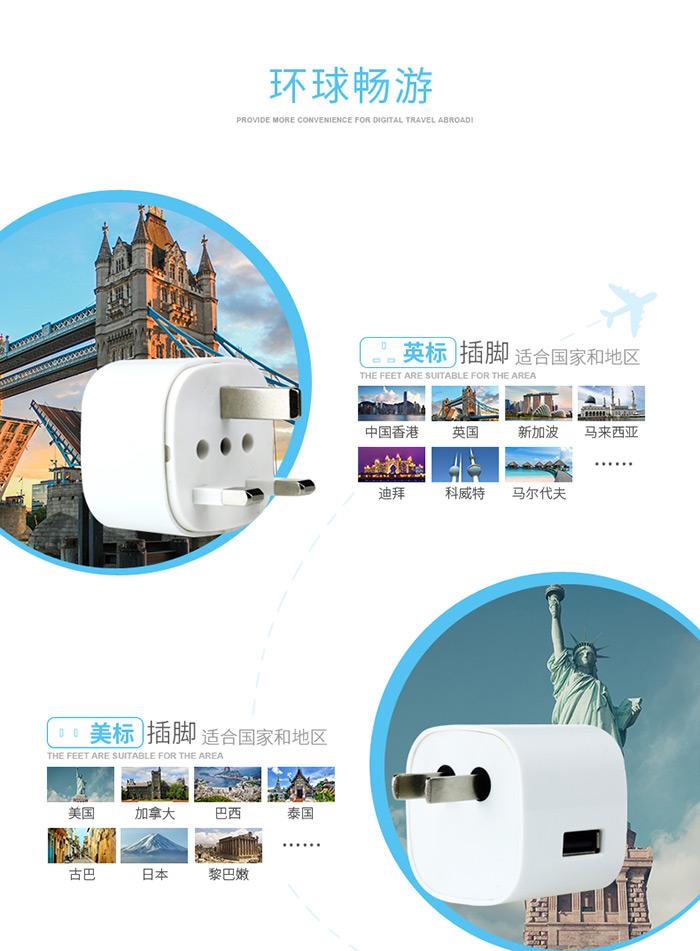 usb plug adapter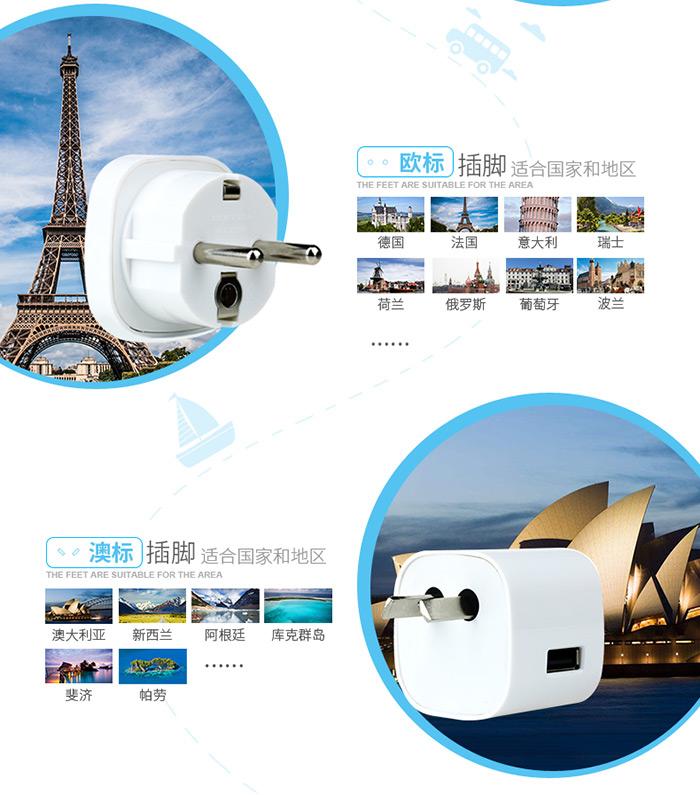 USB plug adaptor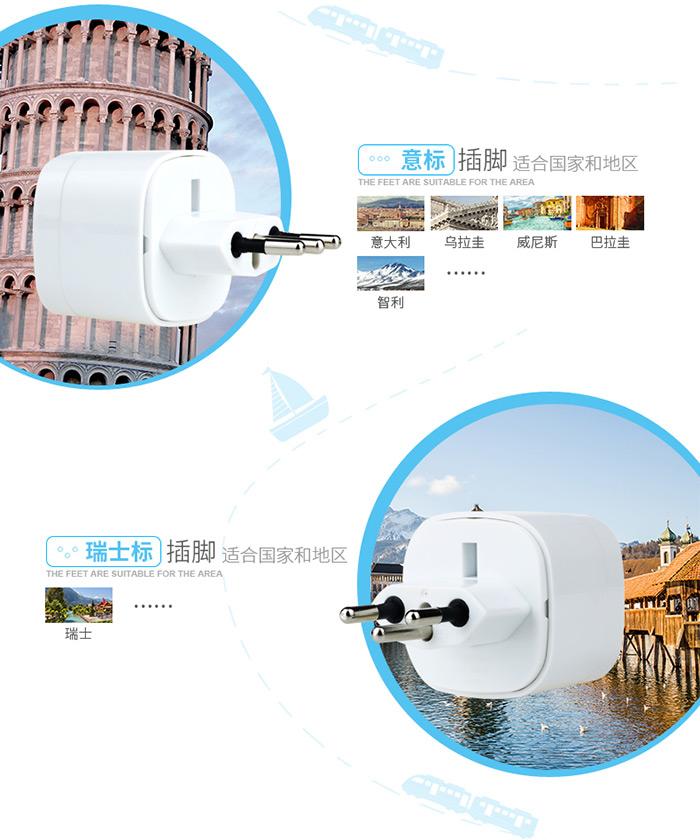 USB travel adapter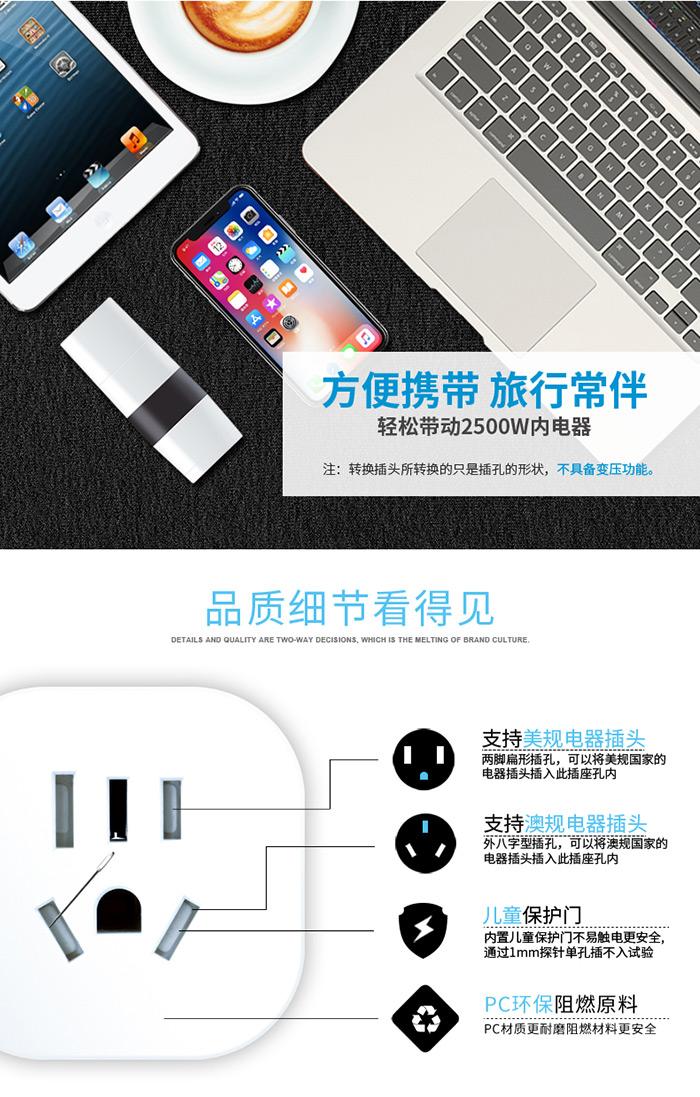 universal travel adapter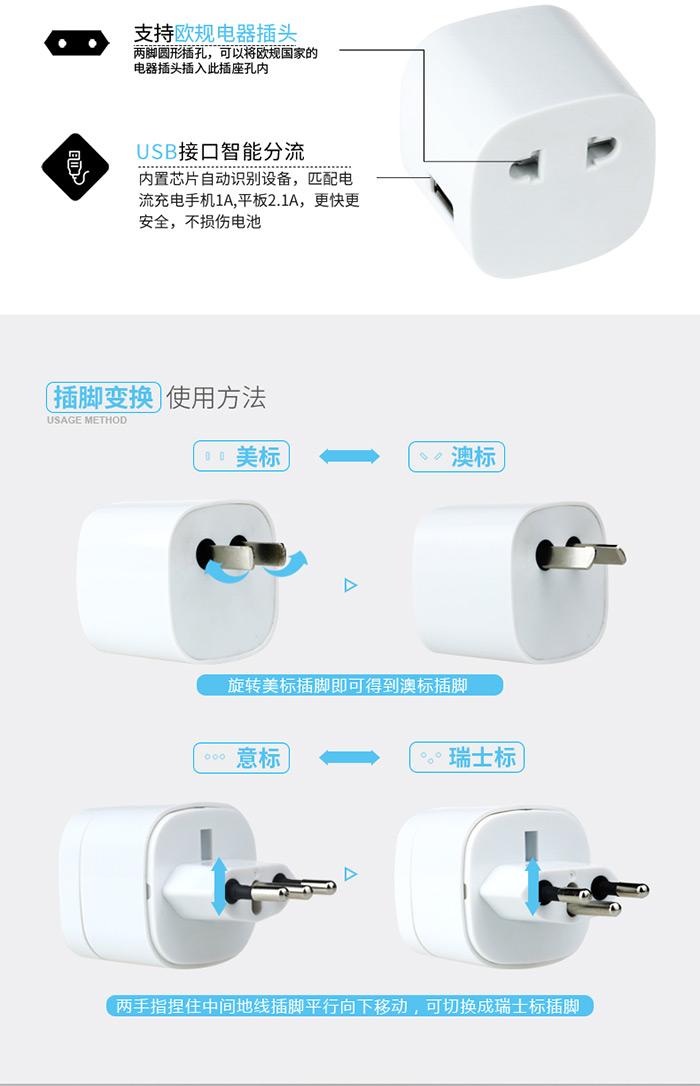 USB travel plug adapter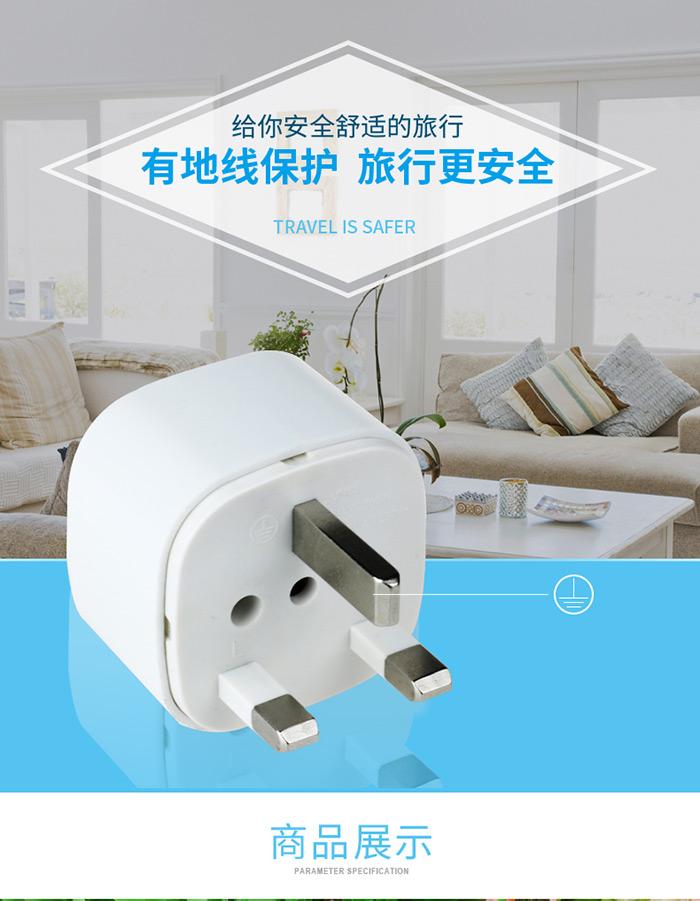 USB plug adaptor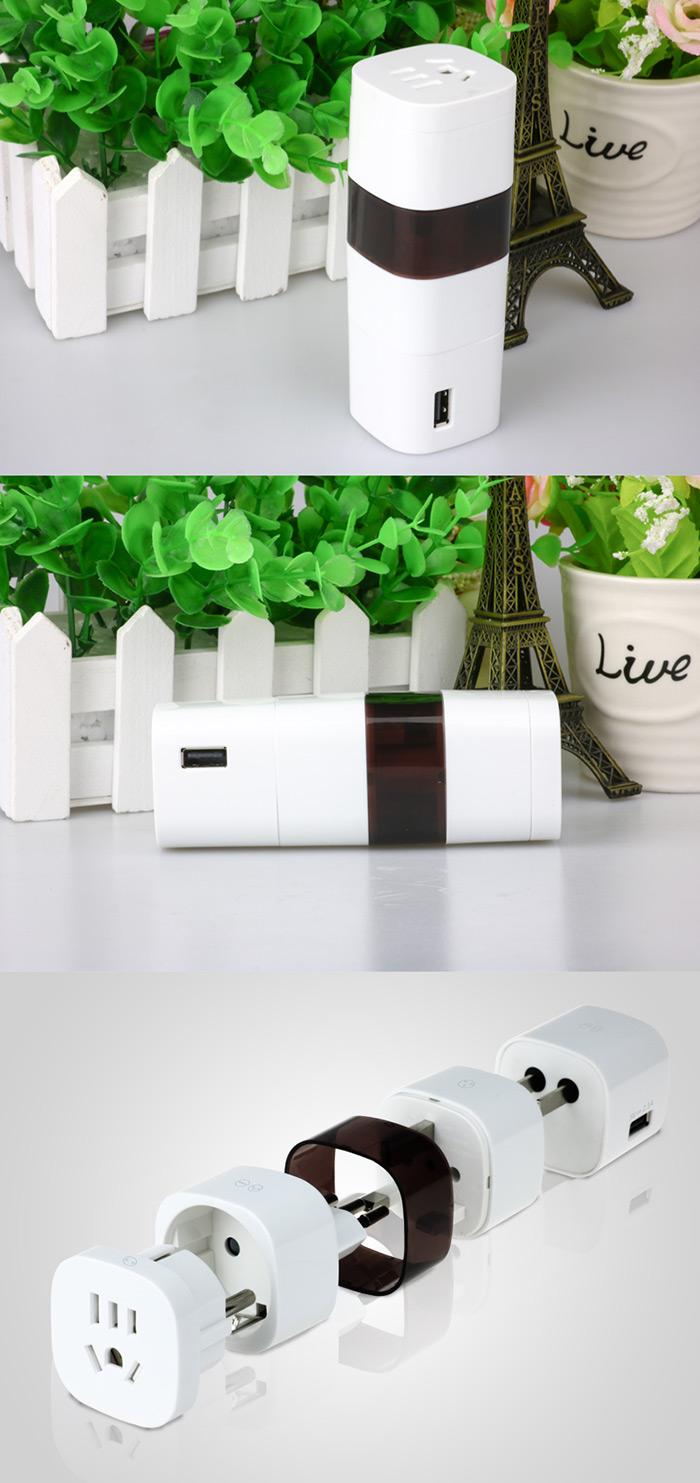 EU travel adapter

travel plug adapter